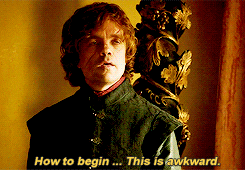 Soooooooo, hi, internet!
It has been, as usual, a while.
I know what you want from me if you're here, and it's not a high school-esque prompt that belongs on Livejournal in 2002. (But oh, if the internet could be so glorious again!) Bear with me, though. Cause that's coming.
I know. Recipes. Foods. The goods. The thing is, when you're busting your butt on those up to 55 hours a week, and you also have fibromyalgia, the whole coming home and making more and taking pictures of it thing.... doesn't really happen. Maybe someday I will be less employed, or medicated, or both, and I will come back to posting regularly. I want that to happen. Because this blog has been something I was really proud of, and worked really hard to make an expression of myself, to hold onto all the things that make me happy and share them with the world. Or, as it so happens since the traffic drop-off after last Christmas, to share them with a bunch of Russian porn sites, apparently. Sometimes google analytics can be cruel.
But anyway, here is what I think you should do, dear reader, and why. I think you should make a soundtrack that tells the story of your life. I think you should do that because I did it a year ago, when I was just coming out of the worst year of my life, and it remains extremely therapeutic to me a year later when things are pretty great. Maybe the songs that talk about the joys and heartbreaks of your childhood weren't written when you lived it, and you can write those memories onto the music now, and when you listen you'll be back there, and you'll understand a little something more about the path you've taken to today. Maybe you'll feel like reaching back through time and talking to someone you used to be, who you thought you'd never see again. Maybe you'll find that in putting the pieces of your life story together in a different way, it becomes an exercise like Tarot, and you can see the themes and archetypes at play. Maybe it will just be fun.
And maybe you'll share it with me, cause I want to hear it.